Lacrosse Savage
Ladies Grey Racerback Bamboo Tank Top - Stick Flag
A fashionable tank with generously cut arm 
openings and a slim racerback.
70% Rayon from Bamboo 

30% Organic Cotton

Form-fitting.

PRE-WASHED

PRE-SHRUNK

XS, S, M, L, XL

MADE IN CANADA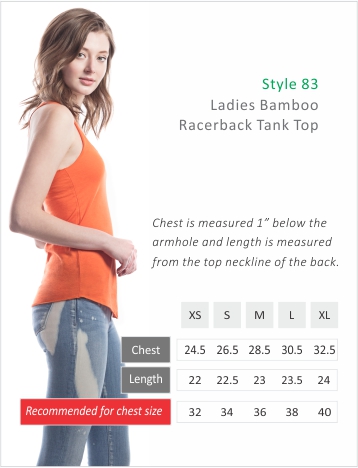 "By using our website, you (the visitor) agree to allow third parties to process your IP address, in order to determine your location for the purpose of currency conversion. You also agree to have that currency stored in a session cookie in your browser (a temporary cookie which gets automatically removed when you close your browser). We do this in order for the selected currency to remain selected and consistent when browsing our website so that the prices can convert to your (the visitor) local currency."